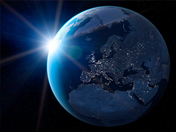 Helping you get your message out to the world is what we do.
Communicating who you are and what you offer to your audience, client or consumer is the most important and often most difficult part of growing your business.
Up-Stream Media is a family owned and operated company that has been in radio and television production for over 35 years. Our services include video production from concept to completion, musical production from composition to execution and media placement services.
There are so many ways to utlilize video and audio vehicles for promotion and we work to find the best one for each indivdual client and budget. We are willing and able to work with deadlines, and will do everything possible to adapt to the requirements of a given project